Simmons Environmental Services, Inc.
213 Elm Street • Salisbury MA 01952
800-353-3656 • 978-463-6669 • fax: 978-463-6679 •
info@simmons21e.com
---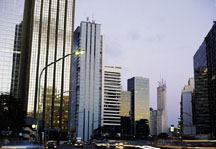 Commercial Property
Confronting environmental issues is an integral part of owning commercial property today. Often, property values are lowered by detrimental environmental conditions. These conditions can change a property's value by thousands, even millions, of dollars.
Simmons provides property owners and buyers with cost-effective solutions tailored to meet their needs. You receive an assessment detailing potential risk factors and a solution so you can move forward in selling or buying while preserving your property's value.

Simmons' commercial services include:
Environmental Site (ESA)/Risk Assessments (ERA)