Simmons Environmental Services, Inc.
213 Elm Street • Salisbury MA 01952
800-353-3656 • 978-463-6669 • fax: 978-463-6679 •
info@simmons21e.com
---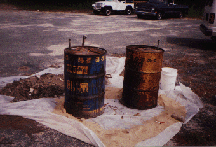 Risk Assessments
Simmons Environmental Services' vast experience in developing state-of-the-art health and ecological risk assessments provides clients with alternative cost-efficient, effective solutions. You are offered detailed strategies that protect the environment, meet state regulations and save you time and money. The company's staff supplements risk assessment skills with a broad range of site investigation capabilities and remedial design expertise. As a result, Simmons can maintain high-quality results while remaining focused on your solution.